As the demands of forensic units continue to escalate, innovation is the key, and RS&A has developed more customized solutions for agencies than any other forensic identification service provider.
Our team of management experts can sit down face to face with your staff, or via on-line video if preferred, listen to your needs, and together develop a plan of action which is tailored to your situation, no matter the size or complexity. RS&A specializes in providing customized solutions to unique forensic problems, regardless of the forensic discipline involved. Depending on the specific need, the solution can include either on-site or remote components, or in some instances a combination of both.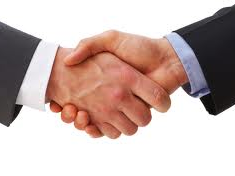 We can conduct the analysis within your facility on either a short-term or long-term basis depending on your requirements. Our shortest project required only one day but our longest project has lasted over three years! The RS&A business infrastructure enables us to adapt to whatever and wherever the needs are and to maintain multiple projects simultaneously. Through the use of our own staff of forensic experts and project managers along with the services of a large number of experienced forensic scientists, RS&A can design and implement a customized solution for your situation. We can adjust work schedules to maximize the time spent in your facility without hindering your own staff members. Through the use of certified, proficiency-tested forensic scientists, RS&A has been able to successfully complete projects for numerous ISO 17025 accredited crime laboratories on federal, state and local levels. If you wish to competency test our team members prior to them working at your site then that's fine with us and we even recommend it. We can perform all case work under your management system, using your quality manual and operating procedures. It is a WIN-WIN environment for all parties. Your clients get their cases worked, your analysts get the help they desperately need and RS&A gets paid fairly for our efforts. We come in quietly, work as many cases as you request, and leave. If your agency has the facility which can handle the additional case work being conducted, then our on-site service package may be a perfect fit for you!
Does your agency need forensic identification services related to latent print or footwear/tire track examinations? Do you lack the space for one of our teams to work on-site at your facility? If so, you can certainly choose the option of submitting casework directly to our accredited laboratory in Collinsville, MS. Our full-time staff of I.A.I. Certified Latent Print Examiners and I.A.I. Certified Footwear Examiners will be pleased to assist in meeting your casework needs. We can evaluate your evidence, conduct any comparisons required, prepare your latent prints for automated searching, launch AFIS searches against your local database if authorized, or even launch automated searches against the F.B.I. Next Generation IAFIS, once approved by your state AFIS administrator. You will receive electronic media deliverables, including 1000 PPI images, electronic copies of all worksheets, and final reports.

Since the development of secure data transfer capabilities has come of age in the business environment, we can now offer our clients a myriad of additional services using this advanced technology. For instance, if you find yourself short of qualified latent print examiners or ten print examiners for a while, RS&A can remotely fill that personnel void without their absence creating a backlog problem. Illnesses, maternity leave, military deployment, special duty assignments, or whatever the reason, the temporary absence of personnel do not have to burden the remaining staff or the missing staff member upon their return. Through encryption software, the data transferred to and from RS&A is fully secure and meets the highest industry standards. It's like having additional examiners in your office without making room for them.
RS&A Firearm and Tool Mark Evidence Examination