Students have the option of staying at Home 2 Suites "a Hilton property" for the academy duration under a deep discounted rate. This provides each student with their own room, access to Wi-Fi internet, cable TV, small kitchen, housekeeping services, washer and dryer, outdoor grills, pool facilities, and fitness center. Address: 210 N. Frontage Road, Meridian MS 39301 Phone: 601-282-9710 Ask for Latoya Magee.
ALL THE ESSENTIALS AND MUCH MORE!
Single Occupancy Extended Stay Studio Room

Queen Bed, Kitchenette, Dresser, Closet, Desk, Bathroom, Housekeeping Services, Toiletries

Facility Lobby

Continental Breakfast, Convenience Store, Business Center

Laundry and Fitness Facility
Outdoor pool and patio area with fire pit and two gas grills
Free WiFi
Classroom time will be spent at the all new state of the art Meridian Community College Workforce Development training facility. The classroom space provides a quiet, clean, comfortable environment, for students to listen to lectures, study, complete latent print comparisons, and take weekly exams. This facility offers new classrooms, computer labs, and a breakroom. Address: 910 Highway 19 N., Meridian MS 39307
During evidence processing classes, students will be in the RS&A headquarters laboratory in Collinsville, MS. The RS&A Collinsville lab offers students a chance to work in a operating forensic laboratory which is accredited to the ISO/IEC 17025 standards, where they will learn basic and advanced processing techniques and laboratory safety procedures. Address: 9335 Highway 19 N., Collinsville, MS 39325
During moot court week the students will be given the opportunity to testify inside a historic Mississippi courtroom. This unique opportunity gives students an experience they won't soon forget. Ron Smith puts on his defence attorney hat and cross examines each witness as they give latent print testimony in a mock case provided by RS&A.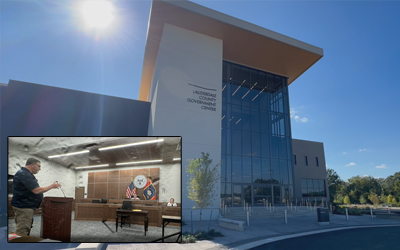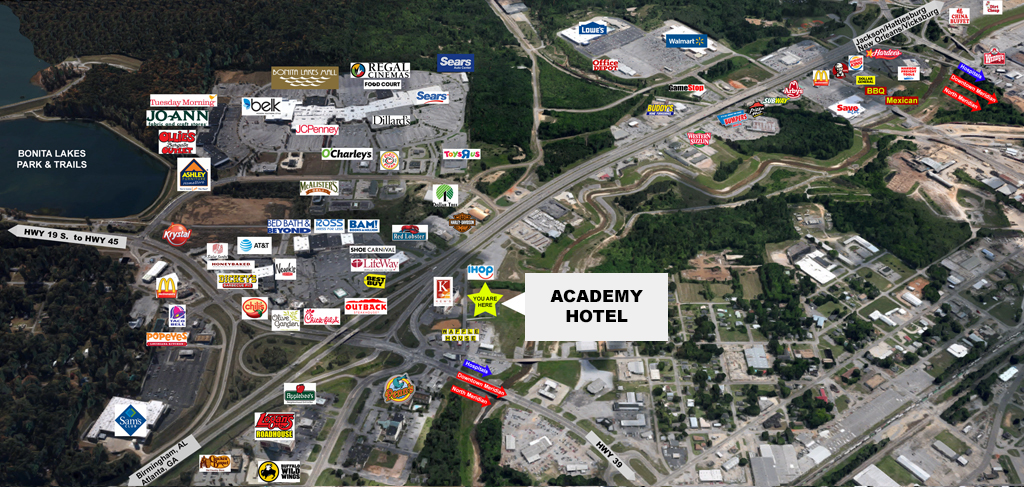 GREAT LOCAL FOOD
City-owned, this example of Mississippi urban forestry features three lakes, nature trails, a jogging and walking track, biking, horseback riding trails and fishing. Admission is free and open year-round 7 a.m. until 10 p.m.