The facility is just outside the city center and is across from Bonita Lakes Mall and numerous dining areas. Each student can settle into their one-bedroom suite and customize their space to suit them. Each room has a kitchen, work desk, tv with cable, couch, complimentary WiFi and storage. If you prefer the outdoors, then take a spin on any of the Bonita Lakes walking/running trails, a dip in the outdoor saline pool or exercise in the facility fitness center. This facility also features a business center where you can access computers, printing and fax capabilities.

Address: 210 N. Frontage Road, Meridian MS 39301
ALL THE ESSENTIALS AND MUCH MORE!
Single Occupancy Extended Stay Studio Room

Queen Bed, Kitchenette, Dresser, Closet, Desk, Bathroom, Housekeeping Services, Toiletries

Facility Lobby

Continental Breakfast, Convenience Store, Business Center

Laundry and Fitness Facility
Outdoor pool and patio area with fire pit and two gas grills
Free WiFi
The academy classroom will be located inside a newly constructed extended stay facility in Meridian, MS. This classroom space provides a quite, clean, comfortable environment, for students to listen to lectures, study, complete latent print comparisons, and take weekly exams. Extended stay rooms will be located in the same facility as the classroom.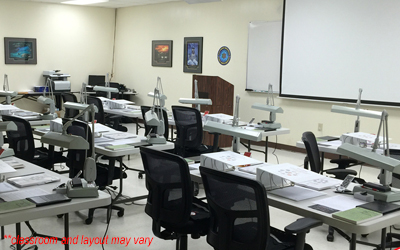 Welcome to the home of Ron Smith & Associates in Collinsville, MS. During the basic processing and advance processing weeks you will be working and learning in the RS&A headquarters laboratory. Here you will have an opportunity to meet and work with the whole RS&A family.

Address: 9335 Highway 19 North, Collinsville, MS 39325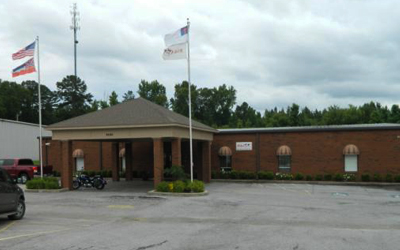 During moot court week the students will be given the opportunity to testify inside the historic United States Post Office and Federal Courthouse in Meridian, MS. This unique opportunity gives students the look and feel of an actual courtroom as they provide latent print testimony in a mock case provided by RS&A.

Address: 2100 9th St, Meridian, MS 39301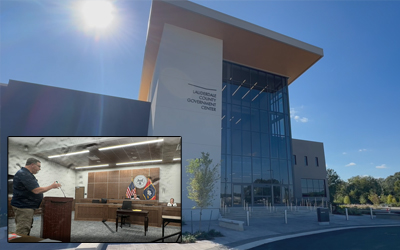 ANDERSON CAFETERIA / ANDERSON COFFEE SHOP
The Anderson Cafeteria is operated by Morrison Food Service and offers a hot line, grill station, salad bar, soup bar, dessert bar and many other items. The Anderson Coffee Shop (Starbucks) offers a variety of sandwiches, soups, desserts and specialty coffee and tea beverages.

Address: 2124 14th St, Meridian, MS 39301

MERIDIAN, MS - BONITA LAKES AREA MAP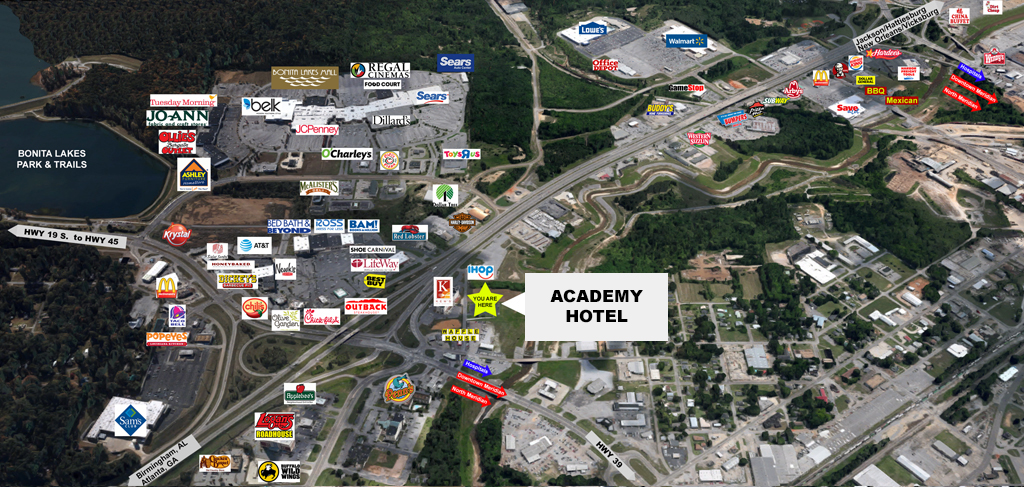 City-owned, this example of Mississippi urban forestry features three lakes, nature trails, a jogging and walking track, biking, horseback riding trails and fishing. Admission is free and open year-round 7 a.m. until 10 p.m.